Providing Support to C-Suite Professionals and High Net Worth Individuals (HNWIs)
If you're a C-suite professional, HNWI or business owner, you're likely to spend a staggering fifteen hours every week as a minimum dealing with administration and other routine tasks, whether during the working week, in the evenings or at weekends. It can feel as though there are never enough hours in the day, and that there's increasingly less time for your business's core operations or for strategic oversight. Or perhaps you struggle to keep up with company housekeeping, while you channel your efforts into more demanding activities.
You may find yourself rationing your energy across as many aspects of your business as possible, trying to cover all bases and sacrificing necessary focus on the most essential or rewarding elements of your work.
Inevitably, there will be areas of your business which suffer, as your finite reserves cannot sustain all operations effectively on an ongoing basis. When you struggle to keep on top of an endless to-do list, you run the risk of potentially serious consequences, such as operational errors and damage to your professional reputation. If you're already at full capacity, the continuous drain on your resilience can also result in long-term stress, at a cost to your life outside of work, including your mental and physical health.
If an increasing toll on your work-life balance and well-being sounds all too familiar, I can help: outsourcing your business's routine tasks to a friendly, highly experienced and reliable virtual assistant (VA) could be the perfect solution.
Hire a virtual assistant today and
grow your business
tomorrow.
What is a Virtual Assistant?
A virtual assistant is a remote-based, highly skilled professional to whom you can delegate a range of routine work in areas such as administration, communication, finance and technology.
As a VA with executive experience, I am particularly well placed to support individuals working at senior level: you'll find that there's no need to compromise on any area of your business or agonise over where to direct your attention. You can depend upon me to facilitate the smooth running of your enterprise, ensuring that every task gets completed effectively and within deadline.
Why Use a Virtual Assistant?
As a freelance virtual assistant, I enjoy the freedom to tailor support to your unique business needs. Whether you require my help on an ongoing basis or would benefit from ad-hoc input for busier periods, stand-alone projects or events, outsourcing work to me allows you to negate the commitment and expense involved in full-time employment.
What's more, I offer a level of flexibility to suit your own working arrangements and those of your staff. With remote connectivity and myriad platforms for communication, more people now work from home than ever, prompted most recently in response to the ongoing and fluctuating demands of the pandemic. Many businesses have permanently expanded options for working from home or abandoned the office altogether, as they reap the benefits of improved productivity and lower costs in rent and travel. As a key part of this transition, they have discovered that enlisting the services of a virtual assistant has proven invaluable in ensuring operational continuity. 
Read more about the infinite benefits of hiring an executive assistant.
Expertise in Supporting Executives
Having supported senior level professionals for over twenty years, I understand the pressures and complexity of running a business successfully. Harnessing the extensive knowledge and impeccable attention to detail I have acquired over this time, I work with you closely to identify how best to support you.
I am equally adept at using my initiative to perform tasks with little or no guidance and working within a collaborative setting, such as providing a springboard for ideas or offering an objective opinion on existing business matters.
I have particular experience in supporting HNWIs, who have entrusted me time and again to deliver on a range of corporate tasks, whether bringing order to demanding workloads, handling complex IT applications, maintaining key relationships or streamlining administrative processes.
I have represented executives in dealing with clients, stakeholders, government and statutory bodies, contractors and suppliers, as well as employees in a human resources capacity.
From diary management to minute taking, or producing communications to undertaking research, my goal is to provide a comprehensive, intuitive support service to enable you to function as effectively as possible in your job. I can help you reclaim valuable time and restore your freedom to concentrate on your professional priorities and to enjoy life beyond work.
If you'd like to focus on taking your business to the next level and would benefit from the expertise of a seasoned executive assistant, find out more about me and the services I offer, and get in touch or book a discovery call – I'm looking forward to working with you.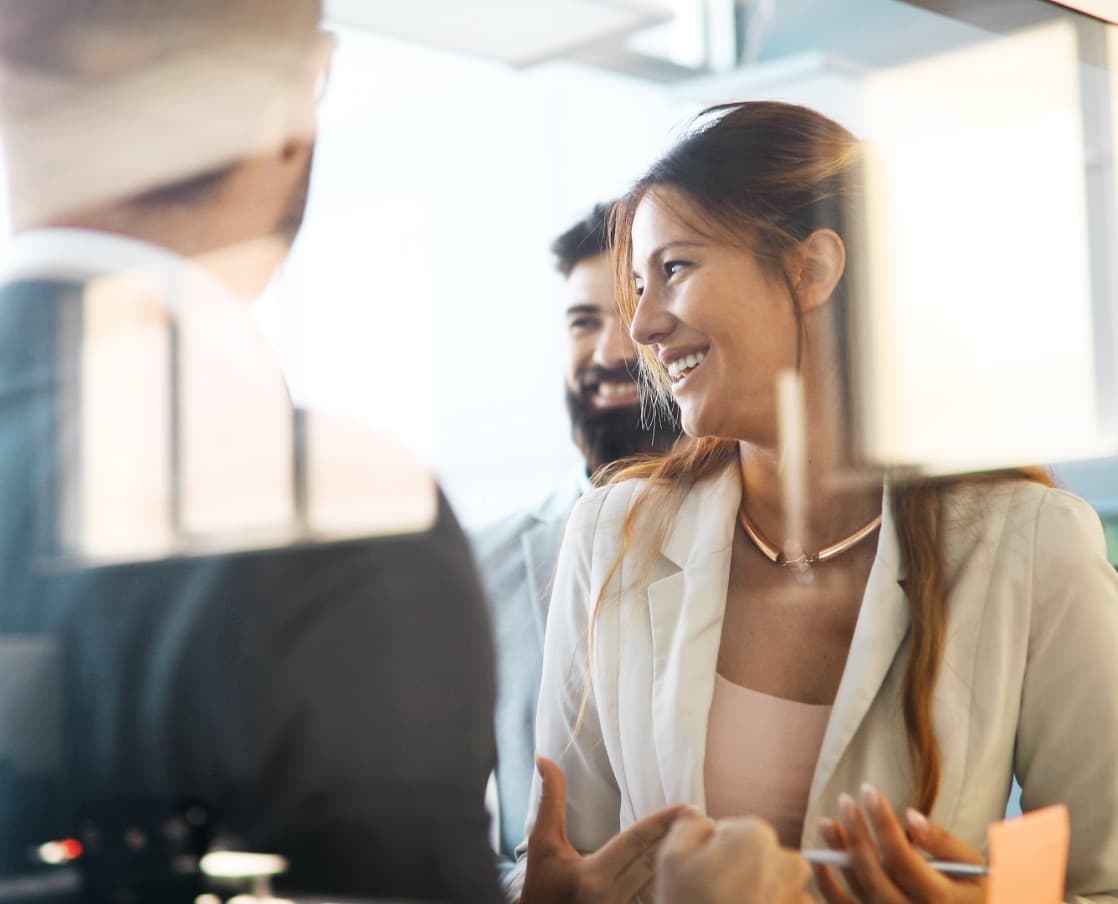 Business Insight and strategic vision
Our process applies techniques from a variety of disciplines, values distinction in detail and gives careful